WORLD Pallets have free access to the
Europallet exchange pool
The CC MTV Germany as a neutral cross-sector platform. The aim is to increase the efficiency of the logistical chain together with industry, trade and service providers.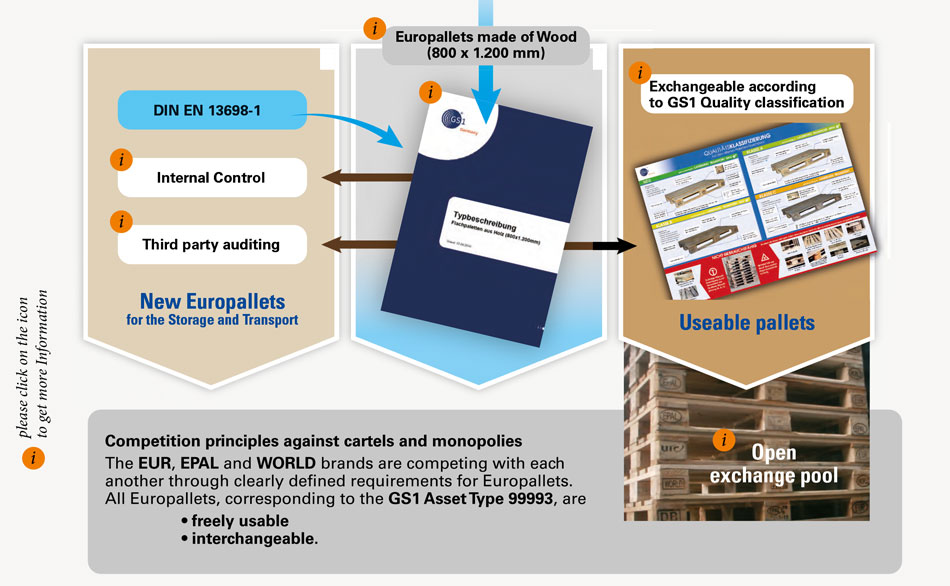 The open Europallet exchange pool, pallet organizations and brand owners have no influence on the pallet's exchange. The pallet's exchange is the subject of the self-regulation on the market.